Do you know about the best contact form plugins for wordPress? If you want to make it available for users to get in touch with you, there are many notable best WordPress contact form plugins you can use.
You can find simple ones, which do not offer so many options, but there are ones that can be customized any many ways in order to make more complete forms. Below I have collected the top 5 WP plugins which are popular for making forms.
You have a website, but you don't have a contact form. This is bad for your conversion rate.
You could hire a developer to build you a contact form, or you could just install one of these 5 best WordPress contact form plugins and be done with it!
Use one of the 5 best WordPress contact form plugins to get your own contact form on your website in just a few minutes. Plus, they're free!
5 Best Contact Form Plugins for WordPress
1. Fast Secure WordPress Contact Form
This is a free WordPress contact form plugin that can be used to create forms easily. The form allows users to send emails to the administrator, but it also supports meeting requests to get in touch via video or telephone.
It allows making an unlimited number of secure forms. What makes a remarkably outstanding tool is that you can add more custom fields if you want, for example, text area, checkboxes, attachments, etc.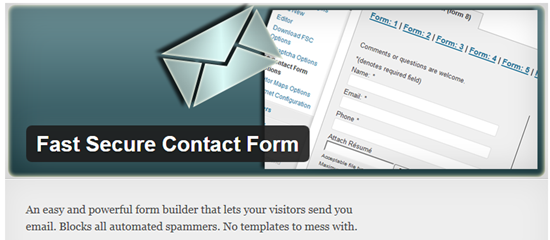 2. Contact Form 7
This is one of the oldest contact form generator plugins which offers a lot of features. It has been translated into many languages now, so it is an excellent solution for non-English websites.
Besides the tons of options for customization, it comes with many solutions to make secure forms, which are spam protected. To tell the truth, for beginners it may be a bit hard to use, but it comes with excellent support. Furthermore, it comes with some extra modules. Check the details here.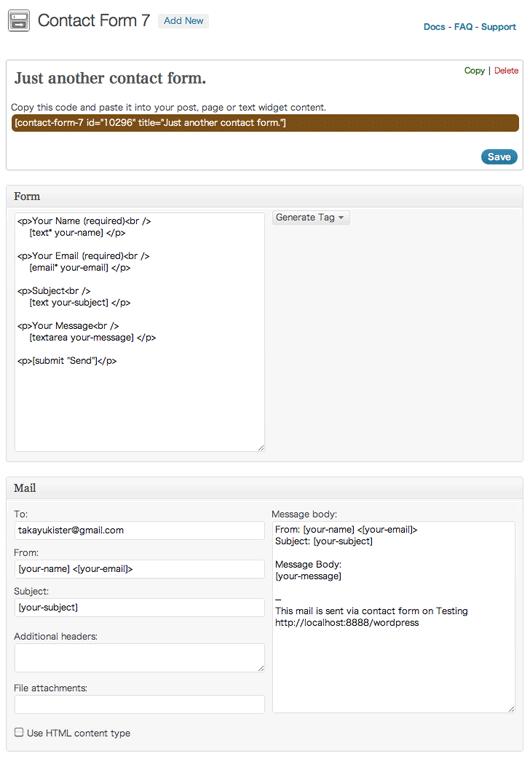 3. Gravity Forms
BESTThough, this plugin is not a free one, it is undoubtedly the most powerful solution to building complete and highly functional forms. If you want to build special forms this is the plugin, you will need to use.
You can read more about it here or watch the tutorial here.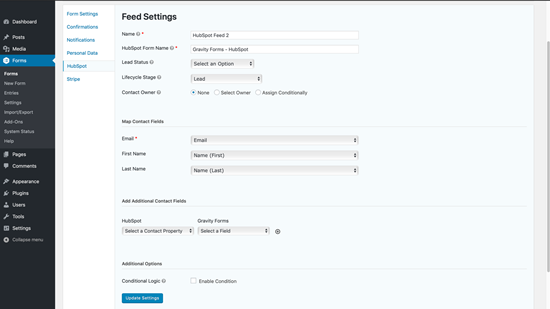 You can use it for making:
Simple or more complete contact forms.
Application Forms
Surveys
Quizzes
Service Request Forms
Appointment Requests
Ordering Forms as it supports Paypal payments.
4. Contact Form Manager
This is another fantastic software with tons of features, and it is free. It comes with a great number of elements for easier and better customization such as a text field, email field, text area, dropdown list, radio button, checkbox, date picker, captcha, file uploader, etc. On top of that, it supports shortcodes so you can easily integrate the forms anywhere on your website.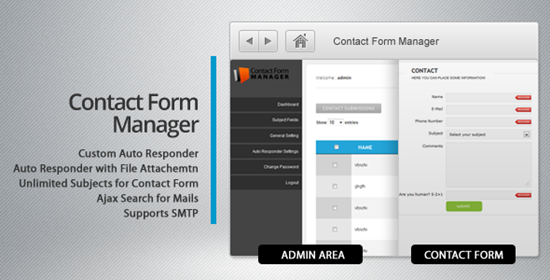 Features of Contact Form Manager
Supports text field, textarea, email field, dropdown, radio button & checkbox.
Advanced fields like date picker & file uploader.
HTML editor to design contact form content.
Recaptcha/image verification for spam control.
Multiple custom forms with shortcode support.
Auto-reply, redirection options on submit.
Customizable mail body.
SMTP mail settings.
More Information and Download Here.
5. Easy Contact Form
The last plugin comes with fewer features, but it is particularly useful if you want to make simple forms. It comes with a very easy to use drag-and-drop administration panel which makes it extremely easy to build different sorts of forms.
It also comes with anti-spam protection and many validation layers for even better security. I think it is the best plugin for beginner users.
Drag-and-Drop Interface
Do you know another WordPress form plugin that should be mentioned here? Please, share with us!
Conclusion
In conclusion, there are many great contact form plugins available for WordPress. If you are looking for a simple and easy-to-use contact form, then the Contact Form 7 plugin is a good option. If you need more features and flexibility, then the WPForms plugin is a good choice.
There are also several other great plugins available, so be sure to explore all of your options before making a decision. Thanks for reading!
Related Posts With Guides