In 2022, the best website audit tools will be more critical than ever. With the growth of social media, it's become more difficult for businesses to keep up with the latest website updates and changes.
This can lead to a loss in traffic, ultimately leading to a loss in revenue. To combat this, businesses should use website audit reports to check for duplicated content, incorrect information, and other errors that could hamper their online presence.
To ensure your website is performing optimally, it's essential to use the right website audit tool.
You are a digital marketing professional who wants to increase your website's conversion rates and sales. Your website is not performing as well as it should be, and you don't know how to fix it.
Use our 5 best website audit tools in 2023 to find out exactly what's wrong with your site and how you can fix it.
Today, I will share five of the best website auditing tools for 2022.
What Is Website Auditing?
The definition of website auditing is evaluating a website to find potential problems and then providing solutions. The primary purpose of website auditing is to improve the quality of the website.
This can be done by looking for broken links, website user experience, missing images, incorrect or outdated information, coding errors, and other potential problems.
Read More: Where is My Website Traffic Coming From?
A good website auditor tool will check for security issues and compliance with web pages standards. After identifying any problems, the auditor will provide recommendations for fixing them.
Best Website Audit Tools [Top 5]
1. SEMrush Audit Tools [Best Seo Audit Tool]
SEMrush is a suite of powerful audit tools that allow you to quickly and easily analyze your website's performance.
You can see how well your website performs in terms of an SEO website audit, SEO report free, organic searches checker, domain backlinks checker, XML sitemaps and image XML sitemaps, domain authority checker, website crawler, and more.
SEMrush has various other features that make it an invaluable tool for SEO professionals. Also, look at Best Semrush Free Alternatives from greenhatfiles detailed review.
SEMrush is one of the most popular website audit tools on the market. It offers many features, including SEO Analysis, SEO performance, Site Audit, and competitor research.
2. Ahrefs Audit Tools [Technical SEO Audit]
Ahref site audit is a popular website audit tool that helps identify issues with your website's architecture and performance. It includes features to analyze your meta descriptions, free website content, links, organic traffic checking, tool backlinks, Internal linking, and external domains.
Additionally, it allows you to track changes over time and compare free versions of your website.
If you are looking for a comprehensive website audit tool that can help you diagnose issues with your site's structure and performance, Ahrefs is a good option. It is reasonably priced compared to some of the more popular options, and its features are comprehensive.
Ahrefs is another popular website audit tool that offers a wide range of features, including free SEO Analysis, free Site Audit tool 2023, competitor research tool, and online link building analysis.
3. Google Webmaster Tools [Free SEO Audit]
Google Webmaster Tools (GTM) is a suite of tools offered by Google search console that allows website owners to understand the performance and status of their websites and manage their online presence.
Google Webmaster Tools is a valuable resource for website owners and administrators. It provides access to information on website traffic, search engine ranking, and errors. Some of the tools available in GTM include:
This tool allows website owners to monitor their search engine ranking and see how they perform against the competition.
This tool measures the speed of a website and provides recommendations on how to optimize it.
This tool allows website owners to review their site's structure, indexing, loading time, and more.
This tool provides information on the number of redirects, 301s, and more for a given website.
Google Webmaster Tools is one of the most comprehensive website audit tools available, and it offers a wide range of features that can help you diagnose issues with your site's structure and performance.
4. Moz Seo Audit Tool [SEO Audit Online]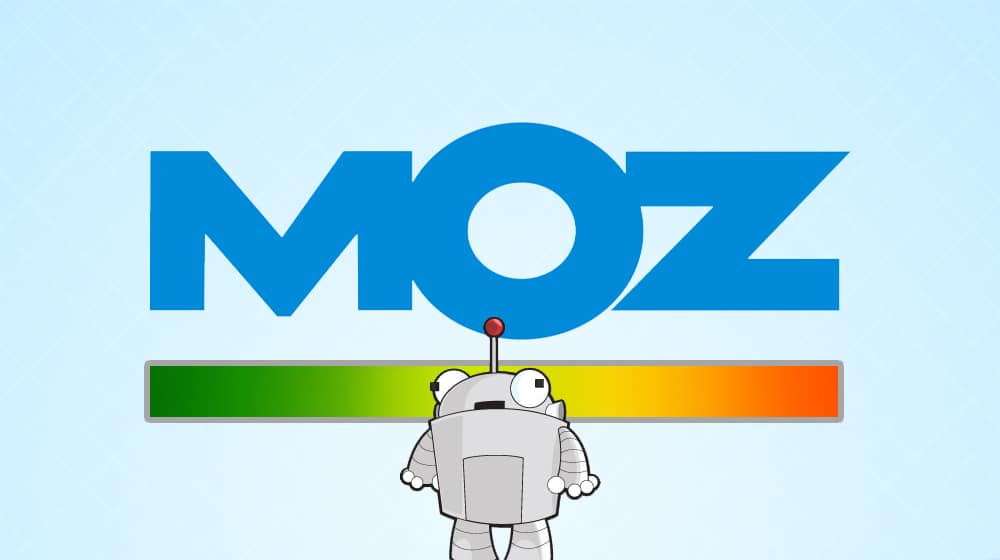 Moz is a popular SEO tool many small businesses and large organizations use. It's easy to use and offers a variety of audit features, including keyword research tool, competitive analysis, site audits and SERP improvements. Moz also provides free monthly audits for small businesses.
Moz is a comprehensive SEO audit online that offers features such as SEO Analysis, Site Audit, and competitor research.
5. Surfer SEO Audit Checker [Site Audit Tool]
A Surfer online search engine optimization (SEO) audit is essential for any website. An excellent technical SEO audit tool will help you identify your site's optimization issues and make necessary changes.
There are many SEO audit checkers available online, but the best one to use depends on the size and complexity of your website.
Some popular SEO audit checkers include Google Analytics, Bing Webmaster Tools, and Ahrefs. These tools allow you to track your site's traffic, keyword rankings, and other performance metrics.
An automated tool like Google Analytics is a good option if you have a small website or no data to track. If you have more data to work with, or if you want more detailed information about your site's traffic and performance, using a more comprehensive tool and SEO audit agency like Ahrefs may be better.
FAQs:
How much Does a Website Audit Cost?
A website audit is an essential step in maintaining a high-quality website.

It can help identify and correct site design, content, and security weaknesses. Website audits can also help identify potential marketing opportunities and legal violations.

The SEO audit price will depend on the size and complexity of the project, as well as the number of assessment items that need to be completed.

In general, however, a basic website audit will typically SEO audit cost around $1,000. More extensive audits may require additional fees depending on the client's or project's specific needs.
How to Website Audit?
A variety of website audit tools available can help you identify any potential problems with your website. Some popular tools include Google Webmaster Tools, Yahoo! Site Explorer, and Screaming Frog SEO Spider.

You can use these tools to check for broken links, duplicate content, and improper keyword usage. Once you have identified any problems, you can decide how to address them.
How to use Website Audit Software?
Many different website audit tools are available, so it can be hard to decide which one to use. The most crucial factor is the tool's ability to give context.

This means that the tool should be able to show which pages on a website are performing well and which ones need improvement. Some popular website audit tools include Google Webmaster Tools, Screaming Frog SEO Spider, and W3 Total Cache.
How to conduct a website audit?
There are many different types of website audit tools. Still, the most common approach is using a tool to scan the website for vulnerabilities, misconfiguration, and missing security patches.

Depending on the tool used, other types of analysis may be possible, such as checking for search engine results pages SERPs (SEO) issues or identifying duplicate content.

The essential part of conducting a website audit is ensuring all the findings are recorded and documented. This will help ensure that corrective actions can be appropriately tracked and evaluated.

In addition, it can be helpful to share the results of your audit with your team or management so they can better understand where improvements need to be made.
Conclusion
In conclusion, website audits are valuable for businesses of all sizes. The best website audit tool can improve your website's performance, usability, and search engine ranking. Many website audit tools are available, so be sure to choose the one that best suits your needs. Thanks for reading!
Related Reviews With Guides: