If you're looking to improve the SEO of your website, there are a number of free SEO tools you can use. These tools can help you analyze your site's SEO and make changes to improve your ranking on search engines.
Some of the most popular SEO tools include Google Search Console, Webmaster Tools, and Moz. Each has its own strengths and weaknesses, so it's important to choose the right one for your site. However, all of these tools are free to use.
SEO is very important in the modern world. More and more businesses are now being conducted online.
With so many websites on the internet, it becomes difficult to gauge which ones are reliable. Another issue is that it becomes difficult for websites to generate traffic due to so much competition.
This is where SEO is important, it makes your website stand out in the eyes of the search engine. Top results are unanimously trusted by users of the internet.
With good SEO, your website can appear closer to the top. To achieve this, webmasters use SEO tools to make their websites stand out from the rest.
Let's take a look at 5 free SEO tools of greenhatfiles that can help your website.
5 Free SEO Tools [Top 5]

SEO of a website is negatively affected if it does not have fresh and new content. With dozens of articles written on the same topic, it becomes difficult for writers to make them look fresh.
This is where the paraphrasing tool i.e., a paraphraser comes in.
Rephrase.info is a website that offers SEO tools for free. Today our focus is on their paraphrasing tool.
A paraphraser changes a sentence so that it is different in wording, but has the same meaning.
Rephrase.info provides a robust and reliable paraphrasing tool. It is a free tool and anyone can use it without having an account.
This tool uses artificial intelligence to ensure that the result of the paraphrasing is a natural sentence.
It is important during writing with quillbot or Jarvis that your content does not appear to be written by a bot. That's why this tool is excellent.
Another feature of this tool is that it supports multiple languages; 13 to be precise, thus making it accessible to a large number of people.
It offers 3 modes for paraphrasing namely; "Fluency", "Standard" and "Creative". Unfortunately, the "Creative" mode is only available for premium users.
"Fluency" mode focuses on the readability of the paraphrased text, while the "Standard" mode just replaces some words with synonyms.
2. DA Checker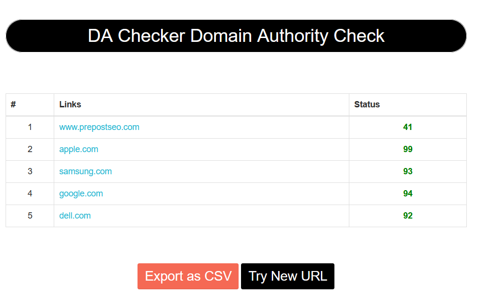 Coder duck provides a multitude of SEO tools, but today we will take a look at their DA checker.
Domain authority is a metric that ranges from 1 to 100, the closer you are to 100 the better.
Domain authority and page authority are important SEO metrics that determine how high that website ranks in the search engine's view.
Your website needs to have a relatively high DA and PA score; however, these are difficult to raise all at once.
Hence slow and steady is the way to go. Knowing your website's and your competitor's DA/PA score can give you a good idea of where your website stands.
Coderduck's domain authority checker is great in the sense that it allows you to simultaneously check the DA scores of 20 websites.
A website's SEO can get damaged if it's found to have plagiarized content. Hence content writers need to make sure that their work is free of plagiarism.
This is why plagiarism checker tools are important for SEO.
Editpad offers services such as a plagiarism checker, paraphraser and word processor. Today we will focus on their plagiarism checker.
Plagiarism checkers are tools used to detect if some written work is plagiarized or not. It is important to make sure that your website does not have any plagiarized content hosted on it.
Any plagiarism found on a website damages its SEO score and the search engines put that website far away from the front page/top result.
That is harmful to website traffic, hence it is essential that any plagiarism is rooted out.
Editpad's plagiarism checker has some great features, it supports 13 languages.
It has a good-looking user interface and it is intuitive to use.
4. Plagiarism Detector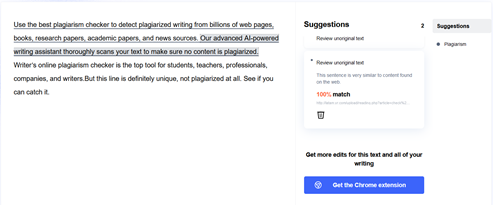 If a website is found to have plagiarism, then it loses its importance in the SERPs that is why writers need to remove any plagiarism their content might have.
For that purpose, plagiarism checkers are used.
Writer.com offers a nice plagiarism checker. They mainly offer a paid writing assistance tool but our focus today is on their plagiarism checker.
We have already elaborated on why plagiarism checkers are important.
So, let's get right into what makes the Writer plagiarism checker special. First of all, it comes with a Chrome integration, meaning you will not have to open the web page every time you have to check a document for plagiarism.
It is an AI-based checker, so its results are reliable. It does not come with a button to start the check, instead, as soon as you start typing or pasting some text into the box, the check automatically starts.
This check is very fast, like I said before, it happens in real-time. There is a minimal lag before you can start seeing results.
It highlights the plagiarized content and it shows a graphic that depicts how much percentage of the content is unique and how much is duplicated.

Prepostseo is an SEO services website that offers over 90 tools, today we will look at the DA and PA checker tool of Prepostseo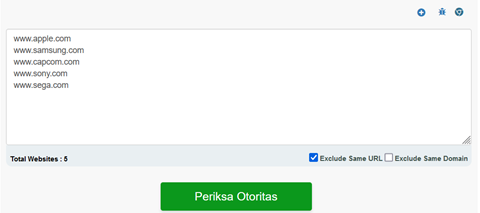 We have already elaborated on why the DA and PA scores matter, so let's take a look into what makes the Prepostseo DA/PA checker good.
The Prepostseo DA/PA checker has some quality features that make it one of the best DA/PA checkers in the market.
It can extract URLs from unprocessed data. It can also give a spam score. It can foretell which web page will perform better or worse (ranking wise).
It can also show the IP address of a website. Then to round it off, it also allows the user to download the results of the check as an Excel file.
Conclusion
To recap, SEO is very important in the current landscape of the internet. Websites need to have good SEO in order to distinguish themselves from other websites doing the same thing as them.
Using the tools discussed in this article you too can improve the SEO of your website/blog.
DA/PA checkers, plagiarism checkers, paraphrasing tools and other tools like these will go a long way in making your website rank better in the SERP (search engine results page).
Read More: