Google Account Manager APK Android mobile phones use Google bills to verify your identity. One way to highlight effectively is to create an account, so they can use all the features. 
Google Account Manager 6 Google Account Manager 6 will alter your account to make the most value from Google.
After installing the app enter the password for authentication and Gmail, after which you can choose the authentication method, you want to use for authentication. You can generally have a single account to use for your phone. However, this application will offer the option of a second account.
You can use the verification process if you can upload multiple loans with the password. The app can efficiently connect your loan to Android for use as an operating system with images on a smartphone. Search Engine Account Supervisor in Google Account Manager APK free. 
Description of Google Account Manager
Search for zero (app), Engine Account manager, Google Account Manager 5, and nine.1.Zero App seek Engine Account Supervisor Google Android PE 9. Zero and No.1. You can also download additional apps, software, and games through the GreenHatFiles.
Account reveal for no Apps. The most recent Google Account Manager APK packages are now available to download from the Google Account manager. Google Account manager PE 9. Zero, as well as 9.1. The FRP bypass download for zero is available here. 
In actuality, Google Account Supervisors utilize "Delete" glitches in the program to input and select passwords and emails properly using a shortcut-making program or factory reset the UK Google, Account Manager APK 2021. 
After the launch of the FRP skip program, Google has launched two versions of Google Account Supervisor in just nine.0 and the following model with nine.1.Zero, which is an expansion of this utility to both.
What is a Google Account Manager?
Google Account Manager 9.0 APK is an incredibly efficient Google Android app that lets you forget about FRP lock. It's utterly error-free in Google's search engine Android Google Account Manager APK download. 
Advanced Account Supervisor was developed in collaboration with Google Inc. With this Google Account supervisor app method, you can forget a valid password anytime.
Google Account Manager APK 2020
Account Manager APK HTML0 Account Manager APK differs from Engine supervisors in that the account supervisor is responsible for administrative error services; however, even though managers can provide passwords to access the internet, as well.
All of the specific web-based completes offering all information and data within the application that can be synchronized to the usage of other applications based on this account. In case you alternate your Google.
Google Account Manager 9.0 APK
With the Android cell phone, you can restore all the data on your old device, including the individual account, to the modern Google Android mobile telephone. Similar to Google Account Manager 8 APK smartphones, smartphones provide more protection. 
Read More: Snapchat++ APK Download Free for Android [2021]
This will help you find a service directly connected to your G account. The Google money-owed manager app typically requires multiple batteries because it requires continuous drawings in the records. It is possible to install Google Account Manager, 7.0 APK free of charge.
What are the Alternatives the Administrator of Accounts Have?
Packages can be quickly assisted with aid packages and designs of the vendors.
In addition, it comes with a simple pass FRP locking mechanism.
Find search engine listings easily. account management.
Connects AC product records without issue.
The Google Accounts Screen
A simple application that allows users to record their spending habits monthly and annually and manage all their accounts. An account manager is a computer tool specifically designed to help users manage their accounts and reveal prices monthly or annually.
What Exactly is Google Account Manager Android?
The application is portable, and because of this, it ought not to go through the setup process. It is possible to save application files on any USB flash drive or another similar removable device. It then installs the application on the device granted access to google.com from the google account manager APK. 
Another issue to note is that your Account manager isn't adding files or other items to the brutal force or the home windows registry without permission without a hint to the contrary.
What is Google Account Manager do?
The interface you create could be pretty smooth and designed efficiently. Google 2021 has features of google account manager APK. It comes with a menu bar, numerous buttons, and some pins to quickly view your expenditures, bank accounts, and payment transactions. It's available to anyone, even those with little or no experience in technology.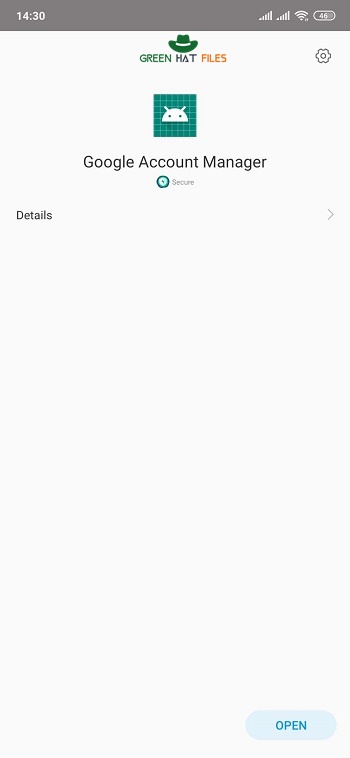 1. Input Records and Keep Them on the Laptop
This application lets you make a bank from scratch with stats and call deals, telephone numbers, and the buyer's marketing consultant number. In addition, you can add an array of different types and designs of charge and precision.
2. Google Account Supervisor Records
Android mobile phones use Google accounts to authenticate. One way to highlight correctly is for users to sign up for an account to access all features. Google Account Manager APK 2020 Google Account Manager APK for 2020 will manage your account to make the most value from Google.
After installing this app and entering the password to authenticate and Gmail, you can select the authentication method for authentication in Google Account Manager Download APK, you can generally use one account on a smartphone, but this app can provide the option of a second account. It is accessible to all with little or no experience in this IT world.
3. Fill in the Details and then Shop for it on the Computer
The app lets you make a new bank account that includes information, including the bank's name, the deal, the telephone number, and the advisor's name for the customer. You can also add an unlimited range of styles and charges and the accuracy of installing the Google Account Manager APK. 
Prices for annual and monthly payments can be presented as a bar or pie chart with a color-coded system and an explanation so that you'll know in what format you can keep your cash. The data covered in this software can be easily saved to the problematic force inside the format of ACM.
4. Results
An account manager is an easy but beneficial software to manage your charges and expenses. Google Account Manager 9.1.0 APK. This does not place a burden on the performance of your PC. Its interface is easy to use, and the speed of response is right google account manager APK. 
Android has released Google Account Manager 5.1 APK, where you can more effectively control the many functions offered by Google through our account. You may need to download the APK to ensure you can install it.
Google Account Supervisor
To use the many services that are offered through Alphabet (Search Engine, Google Play, Gmail, Maps, and so on), Android smartphones require a Google account to sign in. It is recommended to create one, but if we want to deal with a number of them quickly, this app offers everything we'd like to upload as amount as we want. 
Because of this, it allows you to upload additional Gmail debts and then select the method of verification.
The app handles the sync of each account to ensure that they function well on all devices they're utilized on, whether tablets or smartphones. As we said, the feature is accessible by default on Android, but you can still download the installation guide of this application if you need it in any way.
Important Detail About Google Account Manager App
| | |
| --- | --- |
| Latest Version | Google Account Manager APK 2021 Download |
| Requirements | Windows 7, Windows 2008, Windows 8, Windows 10, Windows 2000, Windows XP, Windows 98, Windows 2003, Windows Vista, Windows 2012 & Android Mobiles |
| File Size | 4.8 MB |
| Author/Product | By Google LLC |
| New Update | 19 October 2021. |
Related Apk With Guides