Do you know how to build Clickbank affiliate sites? There is no question that promoting Clickbank products is one of the best ways to generate an online income, for that you have to build Clickbank affiliate sites.
For that, you can find a lot of software, but here I would like to show you a special Clickbank WordPress plugin that allows you to build sites in minutes with powerful content.
The sites that will rank incredibly well and convert higher than usual. But before showing you this powerful Clickbank plugin let me give you some ideas about building Clickbank affiliate websites.
You want to make money online, but you're not sure how to get started. You can't find good information on how to build affiliate sites that make money.
Check out Clickbank Affiliate Sites, our new guide on how to build affiliate sites that sell. It's full of actionable tips and strategies that you can use right away.
What is ClickBank WordPress?
ClickBank WordPress is a plugin that allows you to create a professional-looking eCommerce store without any programming knowledge.
With ClickBank WordPress, you can quickly and easily add products from the ClickBank marketplace to your website and start selling right away. Plus, with our built-in shopping cart, payment processing, and order management system, you'll have everything you need to run a successful online store.
How to Build Clickbank Affiliate Sites Effectively?
The first task that you should do before you start to build affiliate sites is to find the optimal product to promote. In my point of view, high gravity Clickbank products are not always the best since they are already promoted by thousands of other affiliate marketers, so the competition is higher. I think medium gravity products are the best.
Another important task you should keep in mind is to carry out detailed keyword research related to the product. This must be done to find out if your chosen product is not yet over-promoted, plus you can find related keywords so that you can use them to create articles.
If you are in a rather competitive niche I suggest you find long tail keywords because it is easier to get higher rankings in search engines. Articles written based on these keywords will help you to get targeted traffic.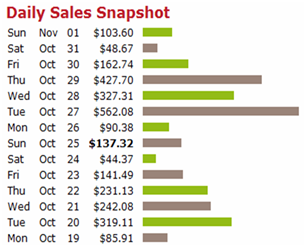 I suggest you use some type of keyword research software like Market Samurai to be successful with this task.
Though, the first step researching how many sites already promote that certain product can be done by typing allintitle: product name or allintitle: product name + review into Google. If the result is under 1500 you can start to set up your affiliate website since the competition is rather low.
Your success greatly depends on the content of the site you build, it is not enough to add some piece of review, that must be well written and additional information and articles must be added to your site, too. If your site offers valuable content, your visitors will see you as an expert in that niche, so you will be trustworthy.
Therefore, the possibility that they buy the product via your affiliate links will be higher. So a crucial step to building Clickbank affiliate sites that are successful is to offer useful information to the visitors. Moreover, you should check the sales page of the product since selling greatly depends on that factor, too.
If the sales page looks nonprofessional even crappy, do not waste your time on building your affiliate site for that Clickbank product, since the conversion rate might be much lower. Who wants to buy something from a crappy site?
To sum up, to build Clickbank affiliate sites that are money making, you have to find the optimal product to promote, find the best-related keywords and create useful articles based on them in order to build trust and get traffic. But here is a powerful software called CB Clickbank WordPress plugin.
The Ultimate Clickbank WordPress Plugin
Here I would like to show you a great Clickbank WordPress plugin that allows you to build Clickbank affiliate sites within minutes. Yes, you hear that right! You can create optimized Clickbank affiliate sites with useful content with some clicks. Check out the video below to see how powerful this Clickbank WordPress plugin is.
How this Clickbank WordPress Plugin Works
Step 1: Select 4-5 keywords (optional) Step 2: Select negative keywords (optional) Step 3: Select the category (or categories) on your blog that you want the posts to be generated under
Step 3: Select a Clickbank category from the drop-down menu (optional. You can select the category, select keywords, or even both)
Step 4: Choose the Clickbank sub-category in the menu dropdown (optional)
Step 5: Choose how you would like the result to be classified under the following criteria: Gravity, Popularity, or Average price per sale. (Optional)
Step 6: Choose whether you wish your results to sort from low to high or from low to high.
Step 7: Choose the language you would like the results to appear in. You can choose English, French, Spanish, German, or "all."
Step 8: Choose the amount of blog posts you would like to add to your blog on a weekly basis.
Step 9: Input your Clickbank ID (so you earn credit for sale).
Step 10: Decide the number of posts you would like to schedule on the basis of a weekly schedule: 1 3, 7, 15, or 30.
Step 11: Choose the number of posts you would like to have scheduled for the blog (from 10 or 500).
Step 12: Choose the number of words you wish to get from the website of the merchant (from 100 and up to 1,000).
The great advantage of this software is that it is totally automatic. You set the keywords and add you're Clickbank Id and the software will do the rest create the site, and add relevant products and content.
Your job is only to get visitors, however, if you have chosen low competitive products and keywords it is also an easy task since your sites will rank higher. On top of that, it allows you to build an unlimited number of sites!
All in all, if you need a perfect solution to build Clickbank affiliate sites you should give try this Clickbank WordPress plugin.
How Do I Add ClickBank Ads to WordPress?
Adding ClickBank ads to WordPress is a relatively easy process. You will need to create an account with ClickBank if you do not have one already.
Once you have created your account, you will need to find the "Publishers" link on the main menu and then click on the "Create a New Ad Unit" link.
You will then be given a form to fill out in order to create your ad unit.
In the "Name" field, you will need to enter a name for your ad unit.
In the "Ad Type" field, you will need to select "Text/Banner".
In the "Banner Size" field, you will need to select either "728×90" or "468×60".
In the "Description" field, you will need to enter a brief description of your product.
How Much Does ClickBank Pay Per Click?
When it comes to how much ClickBank pays per click, there is no definitive answer. The amount that you are paid for a click depends on a variety of factors, including the product that you are promoting, the country you are targeting, and the quality of your traffic.
However, as a general rule, you can expect to earn between $0.50 and $2 per click, depending on these and other factors. Keep in mind that this is just a ballpark figure; you may earn more or less depending on your specific circumstances.
Can you Really Make Money from ClickBank?
Yes, you can definitely make money from ClickBank. However, it's not as easy as some would have you believe. You'll need to put in a lot of hard work and effort if you want to see any real profits. That said, with a bit of dedication and the right approach, making money from ClickBank is definitely doable.
Conclusion
In conclusion, building a Clickbank affiliate site is not as difficult as it may seem. With the right tools and information, anyone can create a successful site that earns commissions from Clickbank products. By following the steps in this guide, you can be on your way to building a successful affiliate site of your own.
Related WordPress Guides