Facebook has over 2 billion users, and people are spending more time on Facebook than ever before. Facebook is the most popular social media platform worldwide and a great place to spread your content.
As the number of users and the volume of content on Facebook continues to grow, it can be hard to keep track of your Facebook posts, walls, comments, and messages.
Similarly, Facebook is the world's most popular online marketing tool known as multiple facebook tools for small businesses. However, too many businesses end up using this one platform in the same way and then wonder why they aren't getting the results that they want.
This blog will look at the tips and tricks for using multiple Facebook tools to get better results.
Multiple Facebook Tools Extension
The Multiple Facebook tool extension is a great way to improve your social media experience. There are different chrome extensions available for different purposes. Still, with this extension, you can access various tools directly from your web browser and use them to organize your Facebook account.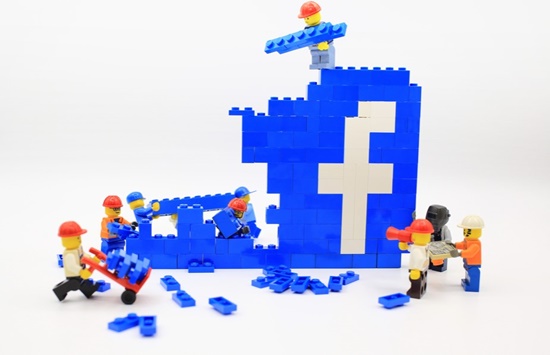 All you need to do is click on the extension icon and select the feature you want to activate. This application is an excellent alternative to FB Unseen, Timeline Remove, and Flatbook for Chrome.
Features of Multiple Facebook Tools
Uploading photos and videos and sharing posts to your personal Facebook account gives everyone in your network. Some of them may be acquaintances, the ability to see what you're sharing as it passes by on their feed.
This can be an excellent way to stay in touch with everyone and be a part of your friend's conversation. However, from feed to feed and multiple sharing can spread personal information, which may or may not be intended.
Eventually, things can become intimidating and, in a worst-case scenario, turn out to be a threat to your overall privacy and mental stability.
Multiple facebook tools have extensive features that help you cope with these issues and prevent them from occurring.
1. Privacy Changer
This is a crucial feature of L.O.C that allows you to change the privacy settings of your posts in bulk, limiting unauthorized people from viewing or accessing them.
With Privacy Changer, you can quickly and easily change the privacy settings for your posts on your personal Facebook account.
2. Interaction Scanner
This monitors your interactions with Facebook friends, which is especially critical now that hackers are becoming more active.
The Interaction Scanner lets you see how your friends interact with you on your personal Facebook wall.
3. Counting Messages and Downloading Messages
Some safety and precautionary features are also a part of this extension. The Messages Downloader allows you to keep track of messages between you and your friends or other individuals.
This feature is excellent when you need to follow up on a conversation or testify to the comments of the opposite party. You can download and save them to refer to later.
4. Group Scanner
This tool can help you detect which specific groups you have joined. Because sometimes its challenging to keep track of every group you have signed up to. It also lets you quickly jump to a particular group you are searching for.
5. Page scanner
The Pages Scanner shows you which pages you or anyone else has liked on Facebook. This is also great for returning to something you had liked previously and want to surf through it again.
6. Friends Remover
This allows you to locate and delete friends without alerting them. The Friends Remover tool makes it easy to find and remove friends, including those who have deactivated or locked their accounts.
Hence you can keep your friend list up to date and your wall interactive.
7. Friend Requests Manager and Profile Picture Guard
They are both great tools for keeping your Facebook experience light and pleasant.
The Friend Requests Manager helps you manage your incoming and outgoing friend requests, so there are no more of those 'Oops' moments when you accidentally send a friend request to a stranger.
While Profile Picture Guard prevents hackers and identity thieves from stealing or retrieving your personal information or downloading
How to Use the Multiple Facebook Tools for Facebook Chrome Extension
The Multiple Facebook Toolkit is designed to save you time by automating your daily tasks. If you spend a couple of hours daily responding to messages, liking posts, and joining groups, the Facebook Toolkit can do that for you in just a few minutes.
Plus, all tasks are executed swiftly and efficiently without having to click or copy/paste anything. So without further ado, let's look at how the Facebook Toolkit works.
Get Multiple Facebook Toolkit Extension File on Your PC.
There are many tools for facebook available online. To get a Multiple Tools for Chrome extension, you can follow the mentioned steps:
Launch the Chrome browser
Search for google Chrome extensions or Multiple Tools for Facebook Chrome Extension
If you search for Chrome extensions, you will get the Chrome Web Store as the top link. Click on that to proceed.
If you search for Multiple Tools for Facebook Chrome Extension, you will get the direct link for LOC or Multiple Tools for the Facebook link on the Chrome Web Store site.
If you are following the first one, type 'LOC in the web store's search bar, and you will be redirected to a list of related extensions. You will need to click on L.O.C. to download the extension.
In the second case, you can skip the two previous steps and directly land on the L.O.C. download page.
It is advised to uninstall any previous versions of Multiple Tools for Facebook if they are already installed.
When you arrive at the extension's page, it will give you an option to "Remove from Chrome" instead of "Add to Chrome".
From here on:
Click on the "Add to Chrome" button in the right-hand corner.
It will prompt you to 'Add LOC' to your browser, where you will click on "Add Extension" to proceed
Once downloaded, it will ask you to log on to your Facebook account if you are logged out. It will take you to your LOC dashboard if it is already active on your browser.
Why Should You Use the Multiple Facebook Tools?
You might be wondering about the Multiple Tools for Facebook extension and what it can do for you. Multiple Tools for Facebook is an automation tool that connects to your internet browser and offers a variety of additional features.
With this tool, you can instantly make changes to Facebook, including preventing automatic profile image downloads, scanning groups, blocking messages, and more.
To sum it up, the Multiple Tools app allows users to manage Facebook friend requests, limit the number of friends, block Facebook receipts, view and edit privacy settings, batch send messages, count the number of messages received, and block the 'remove buddies' option.
This app is excellent for those who want more control over their Facebook accounts and don't want to see others' profile pictures.
Social media management can be very time-consuming for businesses, so many hire social media staff to help manage their Facebook pages, groups, profiles, and events.
However, investing in a quality solution like Multiple Tools for Facebook can save you a lot of time and money in the long run because it includes features like a dashboard and automated privacy settings.
Plus, the wide range of features it offers means you can use it for your business without spending any money on additional extensions for Facebook.
Is Multiple Tools for Facebook Safe?
The Multiple Tools for Facebook Chrome extension is a browser extension; hence, being a Chrome product, it is safe to use. Its purpose is to make your use of Facebook safer for you.
It stops people from impersonating you online using your account information.
The combination of tools can help you understand who is communicating with and which groups to engage with. You save hours of endless scrolling and have the most organized facebook account you ever had.
To Sum It All Up
So, you have a Facebook account, but that's not enough. You also want to keep an eye on what your friends are doing, and you must be updated about all the latest news, right?
You also want to use Facebook to promote your online or brick-and-mortar business and boost your online presence with Facebook.
But most importantly, you need to keep your information and yourself safe. How do you do that? Using multiple tools for Facebook will provide you with numerous options to use Facebook in the most convenient way possible and enjoy your safe socialization.
Related Facebook Guides